Here at EDWIN USA, we strive to use materials that are
ecologically and socially better
Here at EDWIN USA, we strive to use materials that are
ecologically and socially better.
In order to make informed choices, we use the Higg Materials Sustainability Index as well as the MADE-BY Environmental Benchmark for Fibers, which compares the environmental impact of the most commonly used materials in the garment industry.In our own index below, we classified our materials from the most sustainable to least, and we are working toward increasing our use of sustainable materials with each season.  Our overall aim is to improve our environmental profile, and lead the way in sustainability.
DESCENDING LEVEL OF SUSTAINABILITY
Mechanically Recycled Nylon
Mechanically Recycled Polyester
Organic Flax
Organic Hemp
Recycled Cotton
Recycled Wool
Chemically Recycled Nylon
Chemically Recycled Polyester
Crailar Flax
In Conversion Cotton
Monocel (Bamboo Lyocell Product
Organic Cotton
Tencel (Lenzing Lyocell Product)
Conventional Flax (Linen)
Conventional Hemp
PLA
Ramie
Modal (Lenzing Viscose Product)
Poly-Acrylic
Virgin Polyester
Bamboo Viscose
Conventional Cotton
Generic Viscose
Rayon
Spandex (Elastane)
Virgin Nylon
Wool

Working with certified materials is of the utmost importance to EDWIN USA. Without certifications, sustainability claims are just that. The certified materials we use are evaluated by third parties and meet strict social and environmental criteria.

Nearly half of the cotton we use now is certified organic. Soon 100% of our jeans will be made with organic cotton
"When you buy organic cotton you are investing in water conservation, cleaner air, better soil and farmer livelihoods."
aboutorganiccotton.org
ORGANIC COTTON
While less than one percent of global cotton production is organic, nearly half of the cotton we use at EDWIN USA is certified organic by the Global Organic Textile Standard (GOTS) or the USDA Organic, and we're dedicated to increasing our use of it throughout our collections. Here's why that's important: Organic cotton is grown using methods and materials that have a lower impact on the environment, and sustain the health of soils, ecosystems and people. In contrast to conventional cotton, which uses genetically modified organisms (GMOs) and toxic pesticides and fertilizers that degrade the soil, organic cotton is grown without harmful chemicals, and the soil is enriched through crop rotation, intercropping and composting. Because the soil is healthier and it retains water more efficiently, organic cotton uses 91% less water and emits 46% less greenhouse gas than conventional cotton. It is also better for the health of the farmers who grow it and their communities.
---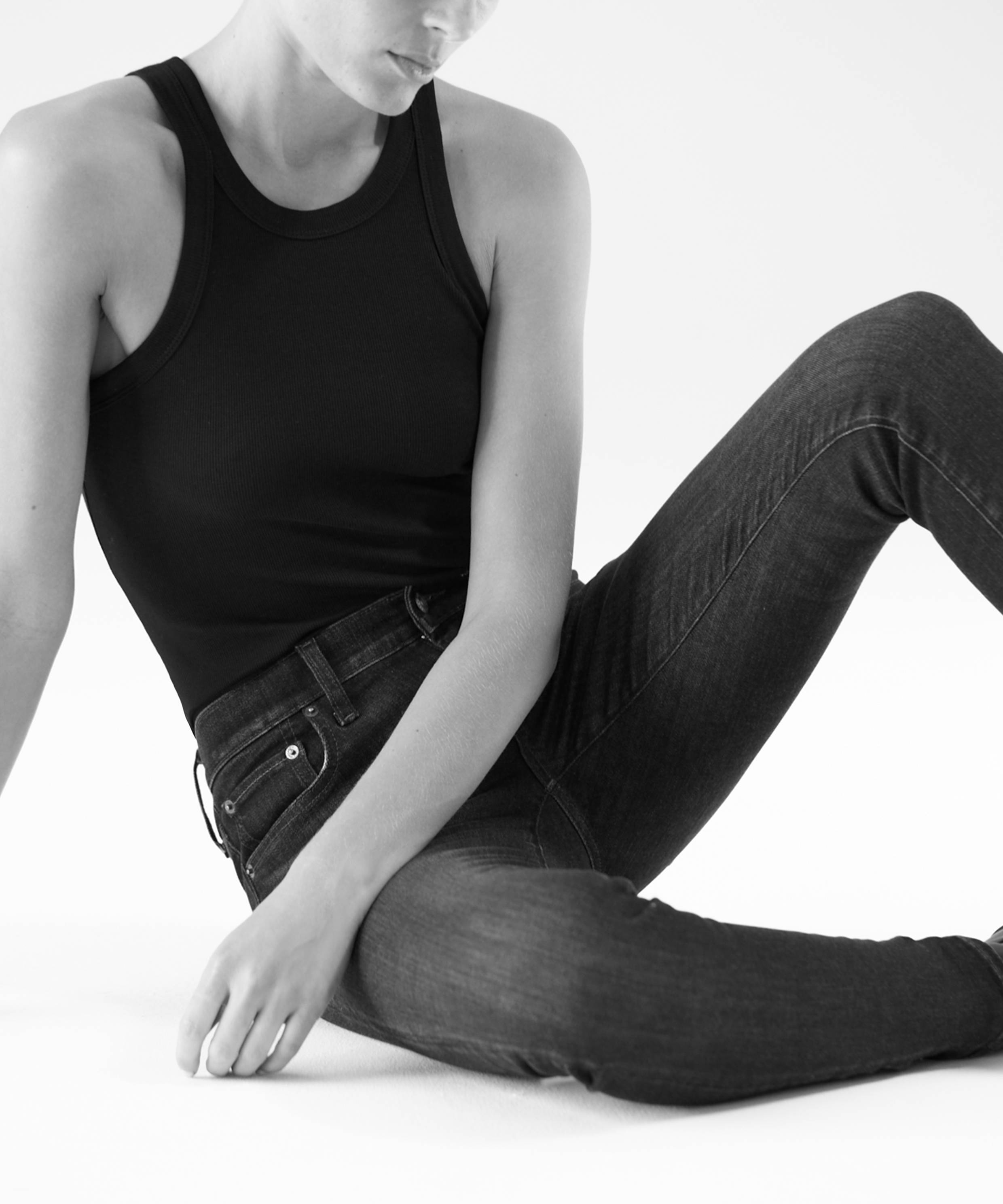 Elastane is a synthetic fiber that adds stretch and comfort to denim. Up until this point, we have been using virgin elastane in our products, but are working toward more sustainable alternatives, such as elastane made with pre-consumer recycled materials or biodegradable elastane that breaks down over time.
---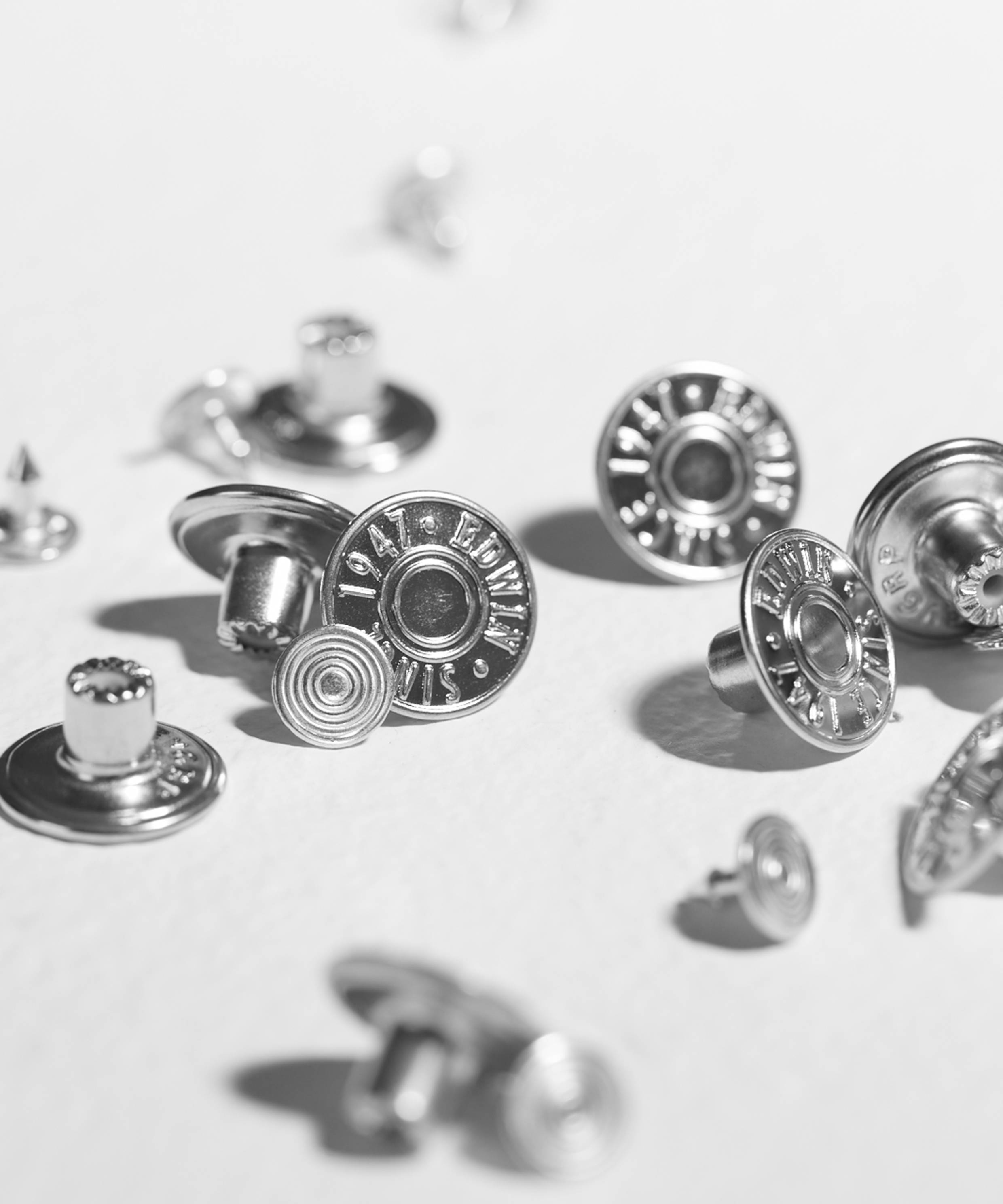 At EDWIN USA, we make every effort to use sustainable and circular materials. All of our buttons, rivets and snap fasteners will be made in an eco-friendly metal finish by 2021. Our labels are made from recycled plastic (PET) bottles, and our hangtags are FSC-certified (meaning the paper was harvested in a responsible manner). We are taking steps to ensure our jeans will also be made with YKK NATULON, a low waste and energy-saving zipper made of recycled materials; pocketing made of 65% recycled polyester and 35% organic cotton; and Coats EcoVerde, a premium sewing thread made from 100% recycled plastic bottles.
---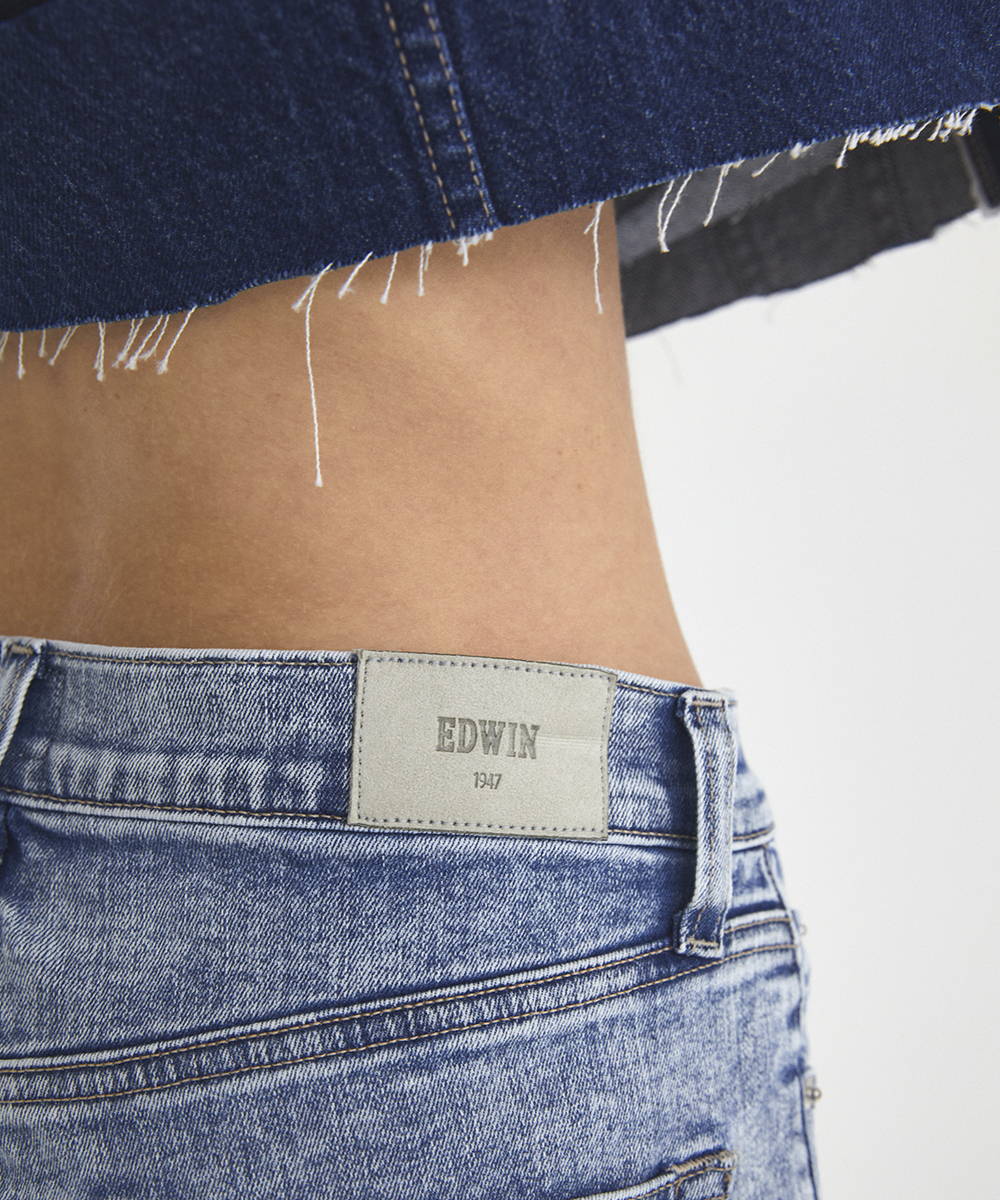 A huge problem in the take-make-waste economy is the packaging that products come in, as most of it ends up in landfills. At EDWIN USA, we use sustainable plastic alternatives as much as we can, from polybags made out of recycled polyester to compostable plant-based envelopes, and will continue to work toward reducing our waste, and adopting more sustainable shipping methods.
---